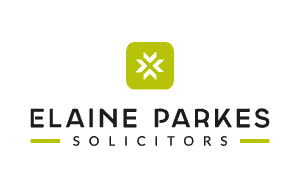 During this year at Elaine Parkes Solicitors, there have been a few staff developments and due to our expanding client base, these will continue into 2021
We say a fond farewell to Elaine Parkes herself who is retiring from the company to concentrate on her role as Deputy District Judge and her gold handicap. Happy Retirement, Elaine!
We also be saying farewell to Martin Chambers, whose locum contract has to come to completion. He has been assisting with Divorce and Financial matters for both Elaine Parkes Solicitors Ltd and The Law Firm Group Ltd and his calm demeanour and wealth of experience has been a valuable asset to both firms. 
We welcome Bruce Jackson, who will be leading our Divorce, Finances and Private Child Arrangements Team from January 2021. Bruce has many years' experience dealing with family and Children Law matters. Bruce's advocacy experience is excellent and is one of his greatest strengths when dealing with family matters.
We also welcome Charlotte Hustwayte, who will be joining Bruce in our Divorce, Finances and Private Child Arrangements Team from January 2021. Charlotte has experience with all family matters, including cases which involve domestic abuse and require protective orders, such as Non Molestation Orders and Occupation Orders, disputes which affect children, and disputes arising from the breakdown of a relationship, whether married or not.
As many of you will already be aware, in October 2020 we welcomed Sussie Ross who is currently leading our Care and Legally Aided Matter Team. Sussie's Team consists of Mary Enang and Miriam Yousaf who, between them, have a wealth of experience in this sector, including accreditations from the Family Law Panel and Children Law Panel.

Due to our continued growth, we will be recruiting more staff in the New Year to enable us to continue to provide our clients with our SQM and Lexcel accredited services.