Panay Vassiliou – Family Law Solicitor and Supervisor
Panay Vassiliou
Admitted as a Solicitor of England & Wales in 2002
Family Law Solicitor& Supervisor
Private Team
Training Principal
Panay graduated from the University of Exeter and qualified as a Solicitor in 2002. Panay is a supervisor in our Private Family Law Team. Panay joined Elaine Parkes Solicitors in November 2021.
He has over 19 years' experience conducting family law cases, with a particular expertise and passion for dealing with high value, cross-jurisdictional financial settlement cases in divorce proceedings.
Panay is available to meet with clients in our Hastings and Tunbridge Wells offices.
Panay's experience includes:
Acting for high net worth clients in financial settlements
Advising clients in complex financial matters involving substantial property portfolios, trusts, high value pensions, significant overseas assets including businesses
Representing clients with considerable international links and assets in divorce proceedings including advising on forum for divorce
Conducting high value multi-million pound financial settlements as part of contested and uncontested divorce proceedings
Advising in relation to cohabitation and property disputes.
Advising in relation to divorce proceedings, civil partnership dissolutions and cohabitee separations.
Advising in proceedings which involve a significant international dimension.
Advising on domestic and international child relocation cases.
Considerable expertise in private children arrangements.
Advising on preparing and enforcing Pre-Nuptial and Post-Nuptial Agreements.
Preparing and advising on Separation Agreements and Cohabitation Agreements.
Representing clients in Same Sex
Complex and high value financial settlements involving complex pension calculations and overseas
Advising Unmarried Same Sex Couples on
Advising in relation to Civil Partnerships and
Children issues arising from LGBT
Panay is passionate about his work and is an excellent communicator. He is renowned for being a good listener and fighting the corner for his clients with vigor. Clients value his calm reassuring presence and value his honest and forthright advice.
Panay works with some of the finest family law barristers in the country and has significant experience in selecting the best suited Counsel for a particular case.
Panay is a key part of the Elaine Parkes Solicitors team, which provides invaluable Family Law services to safeguard and protect our clients' interests.
Articles written by Panay Vassiliou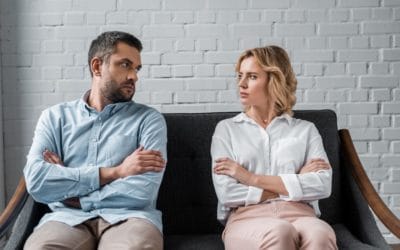 Explanation of New No-Fault Divorce RulesOn 25 June 2020, The Divorce, Dissolution and Separation Bill received Royal assent and became an Act of Parliament. The new Law will come into effect on 6 April 2022 and promotes no-fault divorce by removing the requirement to...